TRPIL is the local outreach partner of the statewide program known as Technology for Our Whole Lives, (TechOWL). As a partner, TRPIL's ATRC serves Bedford, Blair, Cambria, Fayette, Greene, Somerset and Washington counties. Other PA county residents can check TechOWL's List of all the resource centers that serve their county. TechOWL is the Commonwealth's Assistive Technology Act Program and is funded through state and federal grants.
Assistive Technology (AT) is any device that allows persons with disabilities to live, work, and play more independently and effectively. TechOWL seeks to increase the availability and utilization of assistive technology devices and services for all Pennsylvanians with disabilities. Most services are provided at no cost to people with disabilities, their family members and advocates. Our AT services include:
Public Awareness & Device Demonstrations
TRPIL can provide information and assistance relating to AT. We can help you find service providers, select devices that may help, and acquire Assistive Technology of your own. We can come to your organization to explain more about Assistive Technology programs and resources, as well as participate in conferences and expos to increase awareness of Assistive Technology. Additionally, we have materials in our on-site Lending Library to provide hands-on opportunities for you to explore Assistive Technology in order to help you decide if certain devices are right for you.
Training & Technical Assistance
TRPIL offers training on AT to service providers in other fields so they can in turn better assist people with disabilities. TRPIL also provides technical assistance to public and private agencies to develop and improve policies related to access to AT devices. Examples include assisting schools working with students about to transition from school to work or human service organizations planning for someone's discharge from a nursing home to the community.
Assistive Technology Lending Library
The Lending Library allows you try a device for free for a limited time (typically 4-6 weeks) to find out if that device can help you before you buy it! If needed, you can try out many different devices. You can also use the Lending Library to get a 'loaner' device while your own is being repaired. Visit the PA Assistive Technology Lending Library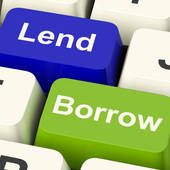 Don't let red tape stop you from getting the AT you need. TRPIL can help you get through the process. We also know some resources that may help!
Hospital beds
Wheelchairs (power and manual)
Shower chairs
Portable ramps
Portable ramps
Video magnifiers
Hoyer lifts
Walkers
Transfer chairs\Door openers
Augmentative
Communication devices
Call TRPIL at (724) 223-5115
Ask for the Assistive Technology Specialist at extension 1371 or Email the Assistive Technology Department

Or reach TechOWL directly via:
Institute on Disabilities
1755 N. 13th Street
Student Center, Room 411S
Philadelphia, PA 19122
Voice: 800-204-7428
TTY: 1-215-204-1805
Fax: 215-204-6336
Email: ATinfo@temple.edu